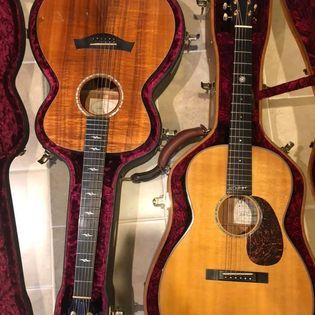 Since my guitar repair shop is in my house, it's usually pretty likely I'll be around when you need to bring your instrument over but I do ask for a quick phone call before bringing by your guitar for repair.
As a working musician myself, I am often gigging in the evenings or have band rehearsals so I try to keep drop-offs and pick-ups between the hours of 9:00am and 6:00 pm. This isn't in stone though so if you need to come by before or after those hours, just give me a call or text.
If you are on a deadline, please let me know in advance so I can get your guitar repair done in the time frame you need. I am very communicative so if I need to order a part or find that your guitar needs anything extra, I will always let you know ahead of time.
It's important that once your guitar has been repaired that you come and pick it up within a few days. Currently, there are five guitars that have been fixed and have been waiting here for more than a week. As space is limited, it's less than ideal.