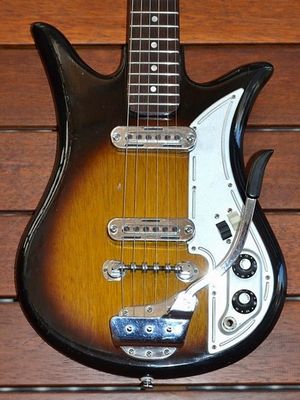 There have been a few interesting instruments that have come through my guitar repair shop in the last few months since Christmas.
The first was an old Teisco electric guitar from the early 1960s. This thing LOOKED like a child's toy and it had flat foil pickups that you could yell into and hear your voice through the amp. The owner wondered if it could be turned into a playable instrument. 
I did some wiring repairs on the guitar and brought the frets back to life. The bridge had to be moved and once I had done a complete setup, polish and put new strings on, the Teisco actually turned into a pretty decent playing guitar. My customer was overjoyed - he is a player with a good guitar collection but had found this one in a garage sale and thought it would be a funky addition to his collection. Turns out his hunch was right.