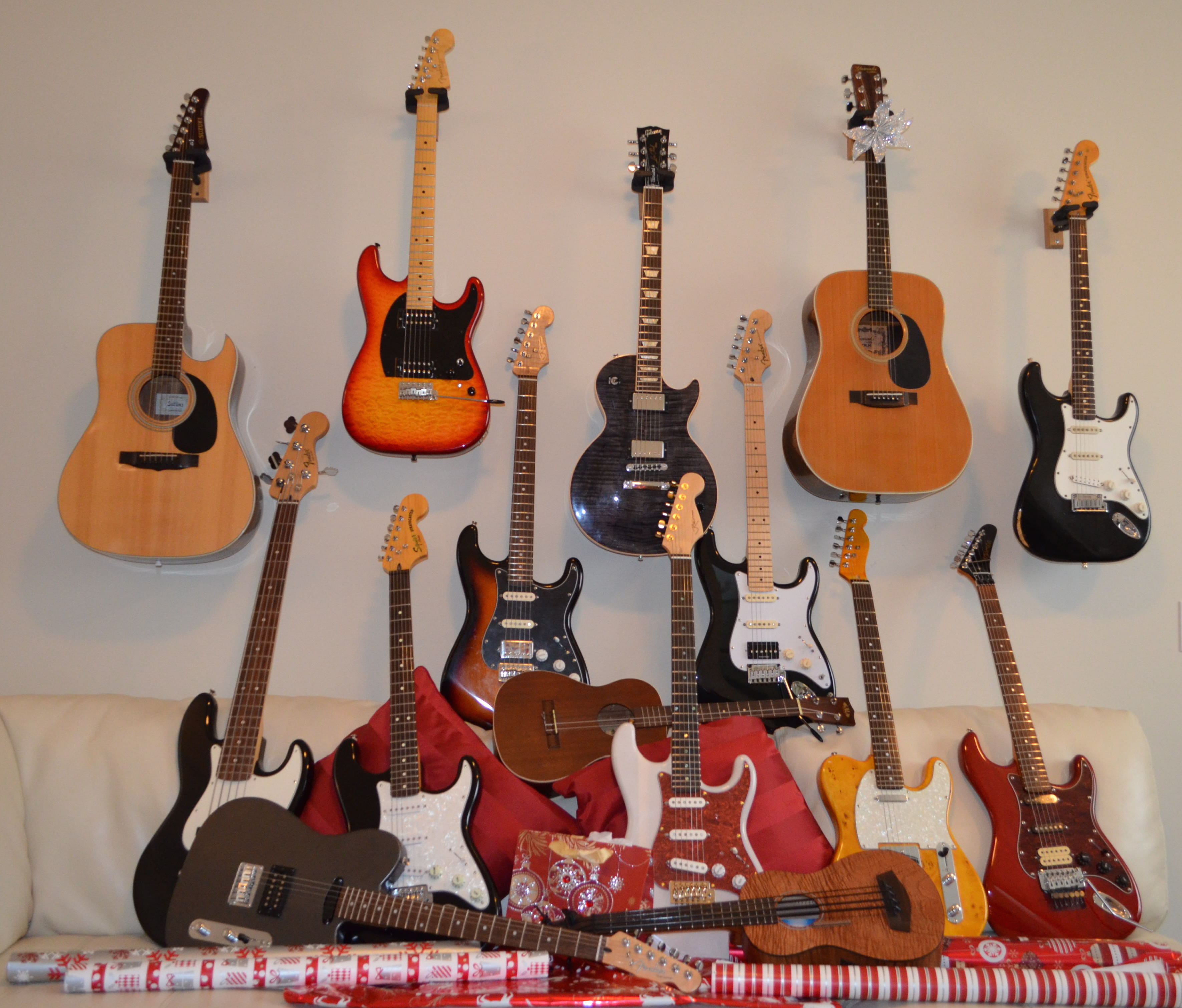 I've put together some great guitars for this year's Christmas Sale!
2 early 70's Acoustic guitars - both very playable and great sounding.
2 Telecasters and 3 Stratocasters all assembled in-house (each have unique pick ups and hardware and play beautifully)
80's mahogany Kramer with Floyd Rose
Baritone Ukulele - like new condition
Kala U-Bass with pick up and figured mahogany - very warm upright bass sound!
Fender MIM 5-string jazz bass
Sunburst Stratocaster - Warmoth neck and body. Suhr humbuckers
Squire Stratocaster
Gibson Les Paul Blackwater - very rare as only 200 were made
72 USA Fender Stratocaster - custom narrow factory neck.
Prices start at $150.00.