It was a really busy Christmas and our "12 Guitars of Christmas" sale was a huge success! There were 12 guitars in total available for sale and we had inquiries from Kelowna and Vancouver and as far away as the far north.

In fact, the James Burton telecaster went to a very happy guy up in Dawson Creek (shipped it by Greyhound). a 12-string acoustic went to a professional musician here in Kelowna. The bass was bid on but we're still waiting for the lucky guy to get back from his tropical vacation and take delivery. There are still a few electric and acoustic guitars available from the sale and I'm around for the rest of the month of January for anyone who wants to drop by and demo one. The prices start at only $180 and go up to $600.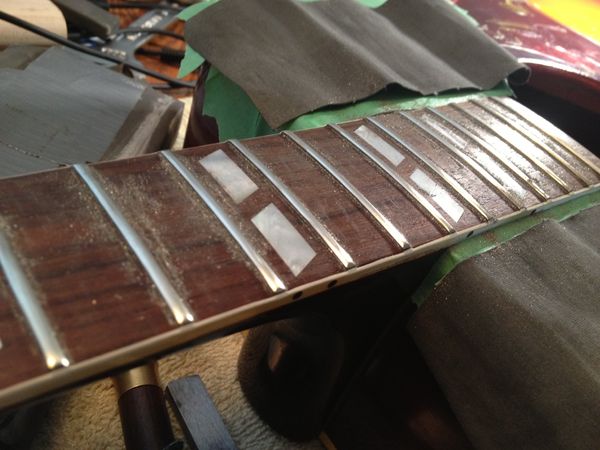 The guitar repair business has been really busy as well. Right now, I'm working on a 1964 Gibson Hummingbird. It needed 3 frets, the bridge had come off and carved a brand new bone nut for it.  The guy's Grandfather had given it to him and according to him "it never played right". I'm looking forward to handing it back to him and seeing his face when he plays it!